On August 10, 2015, the Executive Committee of Academic Council on the UN System and its Board of Directors unanimously decided to establish its Liaison Office and to appoint Professor Hasegawa as the first ACUNS Liaison Officer in Tokyo. Prior to this appointment, Hasegawa chaired an ACUNS session at the Hague Institute of Global Justice in the Netherlands on June 11.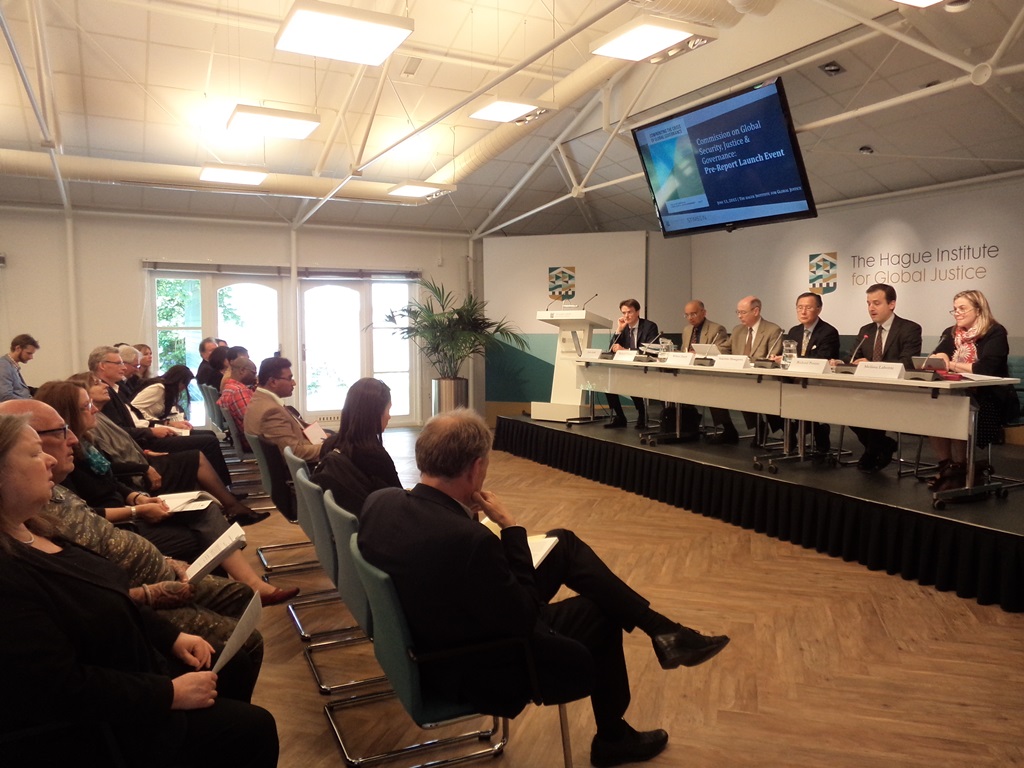 A statement issued by Mr. Alistair Edgar,the Executive Director of Academic Council on the United Nations System (ACUNS)
 I am pleased to announce the establishment of an ACUNS Liaison Office in Tokyo and the appointment of Professor Sukehiro Hasegawa as the first ACUNS Liaison Officer in Tokyo.
 Professor Sukehiro Hasegawa served on the Board 2012-15, including on the Governance Committee and Membership Committee. (see http://acuns.org/sukehiro-hasegawa/) During that time (and before), I worked with Professor Hasegawa extensively in building our relations with the three UN studies associations of Japan (JAUNS), South Korea (KACUNS), and China (CANUNS), attending their annual Trilateral Summit on East Asia and the UN, in 2010-14. I will attend their 2015 meeting, in Shanghai this October. Representatives of each association attended, and spoke at, our AM15 in The Hague, as well as a subsequent special seminar on East Asian contributions to UN peace operations, at UNOG. Professor Hasegawa will serve as the ACUNS Liaison Officer in Tokyo subsequent to his completing his term on the Board, which ended in June 2015. In this Liaison officer role, Professor Hasegawa would represent ACUNS' interests in continuing to work with the three UN studies associations, as well as serving as a contact and focal point in particular for ACUNS in Japan (including assistance where possible to ACUNS members who may be looking to conduct work or make new contacts in Japan).
 ACUNS currently has Liaison Offices and/or individual Liaison Officers, in New York, Vienna, Geneva and New Delhi. Our Liaison functions normally exist where there is some significant level of concentration of UN facilities, as one of the routine functions of a Liaison is to advise ACUNS members who may be coming to that location to conduct research.
 According to ACUNS guidelines, the Liaison officers maintain relations with members and partners operating in these locations and help to recruit new members. They provide ACUNS headquarters with regional expertise and access to local networks. They help to recruit junior scholars and practitioners to the association and provide assistance in identifying suitable regional cooperative partners and establishing international contacts. Liaisons assist in coordinating programs in conjunction with local associations, foundations, and administrative entities. They help to disseminate information related to the mission and programs of ACUNS. As needed, they assist headquarters in organizing conferences and events in their regions.
 I appreciate Professor Hasegawa's willingness to continue to support ACUNS in this very positive way and welcome the unanimous decision of the Executive Committee of ACUNS and its Board of Directors to appoint Professor Hasegawa as the ACUNS Liaison Officer in Tokyo. I personally look forward to working closely with him in his new capacity.
August 10, 2015Alistair EdgarExecutive Director, ACUNS