Japanese Foreign Minister Fumio Kishida met with UN Secretary-General António Guterres and announced Japan's support to the United Nations in mainstreaming the Sustainable Development Goals.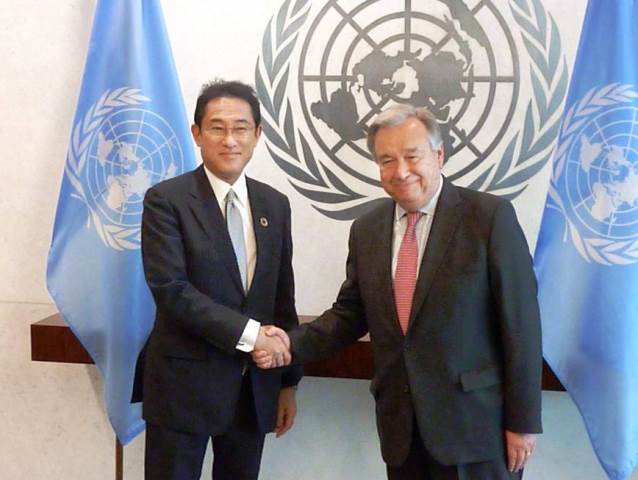 According to the announcement made by the Ministry of Foreign Affairs of Japan, Foreign Minister Fumio Kishida met with Mr. Antonio GUTERRES, Secretary General of the United Nations and expressed Japan's readiness to support the Secretary-General`s efforts to advance (1) peace and security, (2) sustainable development, (3) management reform.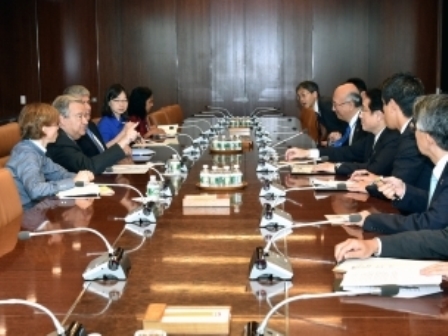 At the high level forum, Kishida announced that Japan would contribute $1 billion through March 2019 to assist children and youth as part of U.N. efforts to combat poverty and hunger. The contribution, according to the Japan Times, would focus on children and youth, particularly in the areas of education, health, disaster risk reduction and gender equality.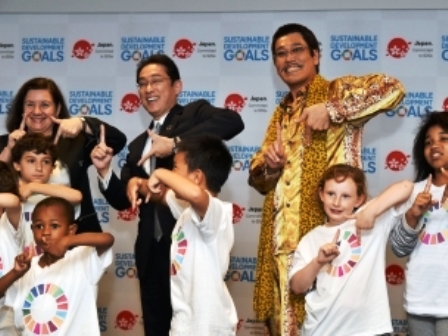 Meanwhile, Japanese entertainer Piko Taro, famous for his "Pen-Pineapple-Apple-Pen" (PPAP) viral music video, had joined the ranks of celebrities who were promoting the Sustainable Development Goals (SDGs) on behalf of Governments, the United Nations, civil society and other actors in the global development community.