UN Secretary-General: The Board represents the "surge in diplomacy for peace" and is expected to allow the United Nations to work more effectively with regional organizations, non-governmental groups and others involved in preventive diplomacy around the world.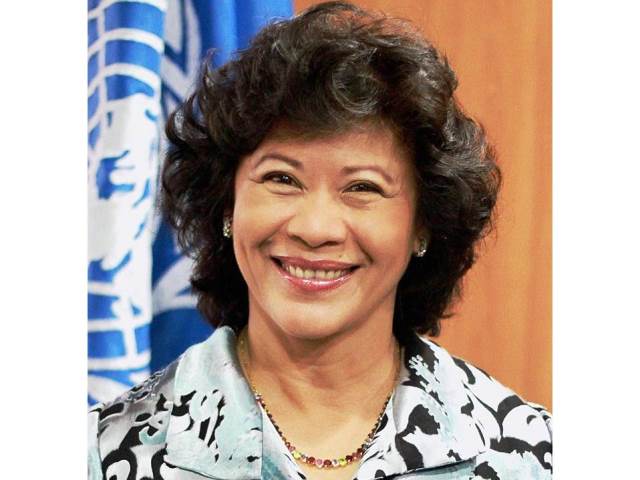 "Ms. Noeleen Heyzer is one of the most distinguished women who has served the United Nations," said Sukehiro Hasegawa, President of the Global Peacebuilding Association of Japan and Director of the ACUNS Liaison Office in Tokyo. Ms. Heyzer was Executive Secretary of the UN Economic and Social Commission for Asia and the Pacific (ESCAP) from 2007-2014. Earlier from 1994-2007, she served as Executive Director of the United Nations Development Fund for Women (UNIFEM). During this twenty year period, she transformed UNIFEM from a small body to a leading entity in women's empowerment and gender equality and strengthened the capacity of ESCAP to support the countries of the region. She was also the Secretary-General`s Special Advisor to Timor-Leste from 2013 to 2015.
 Ms. Heyzer expressed her conviction that the United Nations should work to partner effectively with regional organizations and NGOs to prevent conflict and galvanize mediation efforts in some of the most protracted conflicts in our world. She hopes to be engaged in dialogue with the Academic Council on the UN system (ACUNS) which is a well-known international institution with a distinguished membership of several hundred scholars, teachers, practitioners and others active in the work and study of the United Nations system. She also hopes to be benefitting from views and ideas that can be made available from civil society and non-profit organizations such as the Global Peacebuilding Association of Japan.