At the reception hosted by the President of Timor-Leste, Hasegawa expressed his confidence that newly elected President 'Lu'Olo' Guterres would not only consolidate peace and security but also move forward with economic and social progress.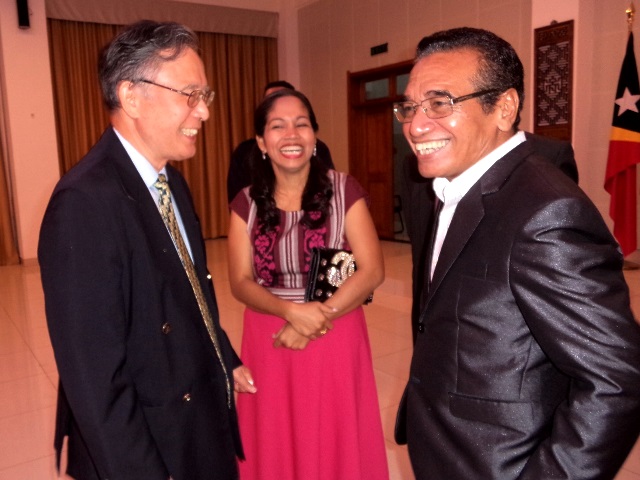 According to Professor Hasegawa, President Francisco 'Lu'Olo' Guterres can provide conciliatory guidance to the political parties and leaders of Timor-Leste with his sense of moderation and balance that was shown during Hasegawa`s association when he was SRSG in Timor-Leste.
 In his book on Timor-Leste, Hasegawa described Francisco 'Lú-Olo' Guterres was a gentleman with a sincere heart. Unpretentious and deferential, 'Lú-Olo' as he was known popularly, was gifted with the talent to preside over a group of people – even if many of its members are self-righteous and assertive.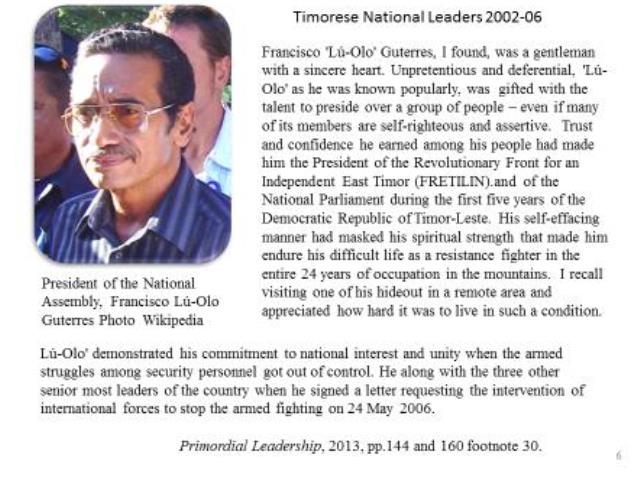 President 'Lu'Olo' Guterres along with then President Xanana Gusmão and Prime Minister Mari Alkatiri visited many rural areas including Oecussi which is a coastal exclave in the western part of the island of Timor, separated from the rest of East Timor by West Timor.