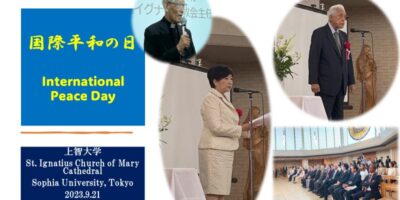 The International Day of Peace was commemorated at the St. Ignatius Church of Mary Cathedral, Sophia University in Tokyo.
Read More >>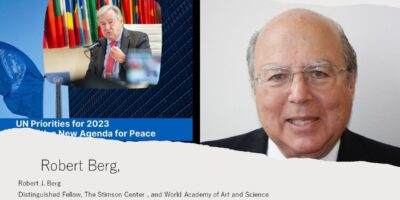 In his comment on the New Agenda for Peace, Mr. Robert Berg pointed out that the UN's share in peacekeeping globally has been declining. The major powers want competent but not dynamic leadership at the top of the United Nations. While the constraints put on the Secretary-General are considerable, including little financial resources available, Berg found that Guterres has rightly placed his attention on overcoming the deficits of UN peacekeeping in Africa. Please click here for the full text of his speech.
Read More >>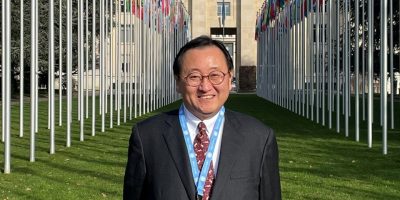 Professor HOSHINO Toshiya, Councilor of the Kyoto Peace Center and frequent participant of the GPAJ seminars, was appointed as a member of the United Nations Joint Inspection Unit (JIU) on 20 December 2022. He served as Japan`s Ambassador to the United Nations from 2017 to 2020. As he started his work with JIU in January 2023, he said that while the existence of the United Nations is being tested, based on his experience in academic research on the United Nations system and the practical work of United Nations diplomacy. He would also carry out his duties without prejudice and from a fair and neutral standpoint while working hard to make appropriate analyses, evaluations, and proposals, envisioning the ideal United Nations system in the new era.
Read More >>