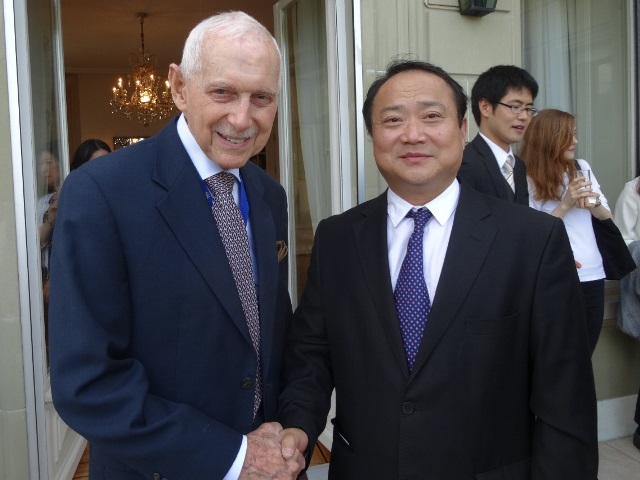 Mr. Hongsheng SHENG was United Nations Expert on Mission for the MONUC in the Democratic Republic of the Congo from April 2004 to April 2005, serving as Team Leader of Military Observers, and Senior Liaison Officer. He was also appointed by the Chief of the Mission Chair of Independent Board of Enquiry to review international criminal cases. In April 2005, he was granted United Nations Medal (In the Service of Peace). He is Chief Expert for the joint international programme "UK-China Collaboration for Conflict Prevention".
 He has published 6 titles including Challenges and Responses in International Criminal Law (2017), Constraints on the Use of Force—Legal Aspects of Armed Conflict in Early 21st Century (co-author,2014), NGO's in Contemporary International Relation (2004), United Nations Peacekeeping Operations: Legal Aspects (2006), Developments in British Politics and Its Foreign Policy (2008) , State Responsibility under International Law in Anti-Terrorism Campaign (2008) and International Criminal Law:Challenges and Responses (2017), and over eighty articles in leading academic journals at home and abroad. His academic interests focus on international law, international relations, international organisation, international humanitarian law and international criminal justice as well.
 Professor Hongsheng SHENG met with Director General Ambassador William Swing in Geneva during his participation in the Geneva Dialogue of East Asian Scholars with UN and International Organizations held on July 16 and 17, 2018. He is now Professor of Public International Law at Shanghai University of Political Sciences and Law, China, and Director of OBOR Judicial Research Institute, People's Supreme Court, China as well. He was awarded LL.M at the University of Nottingham, UK (International Criminal Justice and Armed Conflict) and Ph.D at Wuhan University (Public International Law), China. In June 2011, he was granted the title "Qianjiang Professorship" by People's Government of Zhejiang Province in China. He is Senior Colonel (Ret.& Res.) after retirement from military service in 2009.