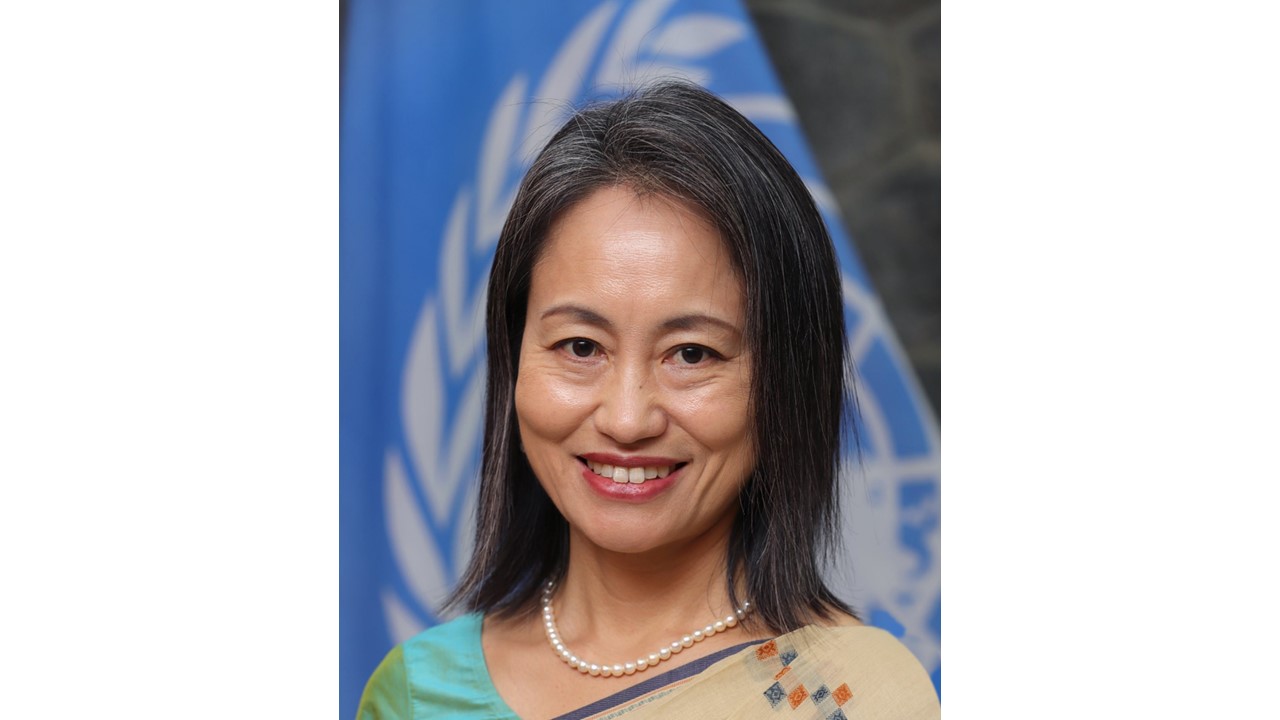 United Nations Secretary-General António Guterres today announced the appointment of Shoko Noda, of Japan, as the next Assistant Secretary-General, Assistant Administrator and Director of the Crisis Bureau of the United Nations Development Programme (UNDP).
 Currently serving as the UNDP Resident Representative in India, Ms. Noda previously served as the UN Resident Coordinator and UNDP Resident Representative in Maldives.
 Following the announcement, UNDP Administrator Achim Steiner said, "I am delighted to congratulate Ms. Shoko Noda on her new appointment to lead UNDP's Crisis Bureau at a crucial moment. With our world caught in an era of polycrisis — from conflicts at their highest levels since the Second World War to an intensifying climate emergency — UNDP has an ever-greater role to play in advancing development solutions that are a proven means to prevent crises and provide people with the impetus to emerge from them towards a more inclusive, peaceful, and prosperous future."
 Throughout her extensive UN career, Ms. Noda served in several capacities: she was UNDP's Country Director in Nepal, UNDP Deputy Resident Representative in Mongolia, Recovery Coordination Advisor to the UN Resident Coordinator in Pakistan, Chef de Cabinet to the Deputy Special Representative of the Secretary-General in the UN Mission in the Democratic Republic of Congo and Assistant Resident Representative in the Federal Republic of Yugoslavia. She also worked in New York headquarters as Programme Specialist in the UNDP Administrator's Office. She joined UNDP as a Junior Professional Officer in 1998, where she served in Tajikistan, and Kosovo (UNSCR 1244).
 Ms. Noda succeeds Ms. Asako Okai, to whom the UN Secretary-General has expressed his appreciation for her service during her tenure as Assistant Secretary-General. "I would like to express my heartfelt gratitude and appreciation to Ms. Asako Okai for her support during her tenure as Crisis Bureau Director, especially in dealing with the extraordinary challenges posed by numerous crisis and conflict situations — and wish her the very best in the next phase of her career," echoed Steiner.
 Ms. Noda holds a bachelor's degree and a Master of Arts in Political Science from Keio University, Japan. She started her professional career as Researcher in the Behavioural Sciences Department, Mitsubishi Research Institute Inc. in Tokyo.